The Sons of Norway Foundation needs your support today!
Since 1966, the Sons of Norway Foundation has provided assistance to lodges, members, organizations and students to promote and preserve Norwegian culture and heritage and provide higher education and humanitarian aid across the country and the world.
We are excited to announce a membership-wide fundraising campaign called "Together We Are The Future," a part of celebrating Sons of Norway's 125th anniversary.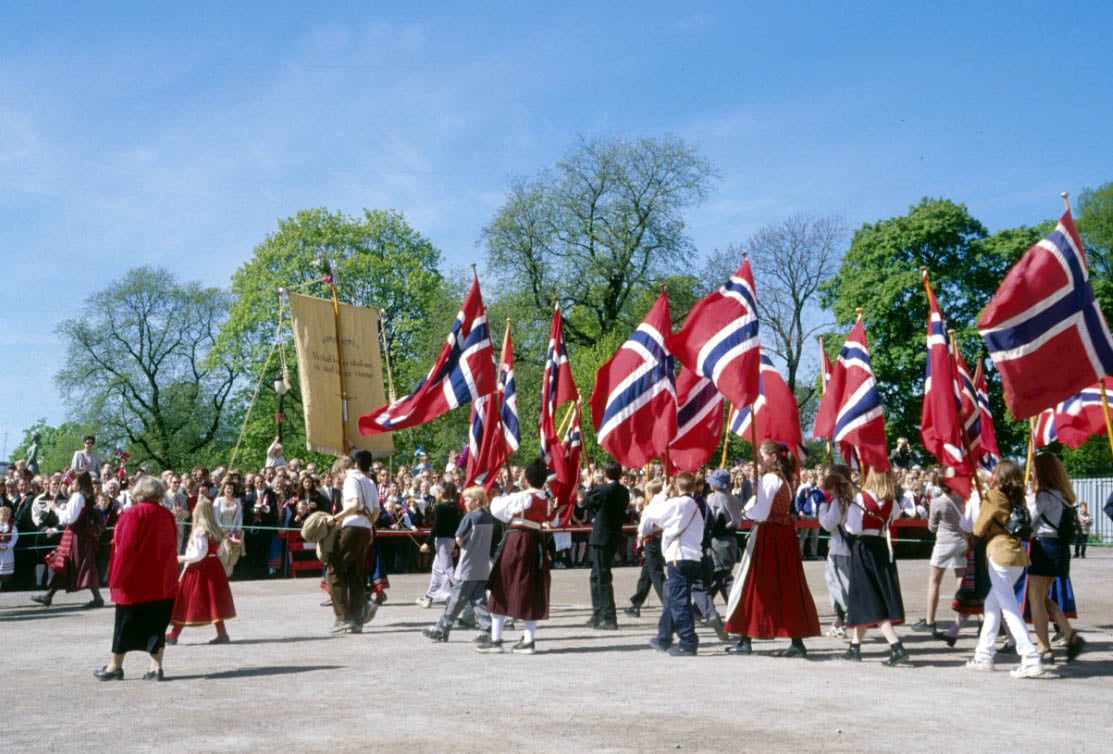 Now through the end of the year, the Foundation aims to raise $100,000 or more to support its programs. Through the generosity of Sons of Norway's leadership, the first $50,000 in donations between now and the end of the year will be matched.
You have an opportunity to be a part of this exciting campaign and ensure that we can continue to support your lodge and community and provide educational opportunities for members, their children and grandchildren.
While we can talk about numbers all day, the impact of your donations is what is most important:
Scholarship recipients not only have their financial burdens eased, but they also enjoy life-changing experiences in Norway and around the world;
Members who receive grants from the Humanitarian Fund receive critical support following natural disasters. Now, in 2020, a new grant assists members dealing with financial hardship due to extreme illness or injury; and
Grant recipients are able to share their culture and heritage through engaging events and programs and, in turn, recruit new members and create friends and community recognition.
At the Sons of Norway Foundation, our mission is to share and preserve Nordic heritage, to positively affect our members' lives and to make Sons of Norway communities better places to live. We hope that you will join us in this mission. Remember, "Together We Are The Future."
The Sons of Norway Foundation is dedicated to funding activities that preserve and promote Norwegian heritage, positively affect members, and make Sons of Norway communities a more vibrant place to live. Be it through a student's scholarship for study, a cultural exchange experience, or assisting lodges to provide quality programs and community events – the Sons of Norway Foundation is true to its mission.
Campaign Matching Fund Donors
Jeanne and Brian Addison
Mark and Regina Agerter
John Andreasen
Faye Auchenpaugh
Bla Fjell Lodge 3-646
Susan and Thomas Boudreau
Karen Broadhead
Erik and Veronica Brochmann
David Brown
Katherine Dollymore
Craig and Martha Elliott
Mervin and Tolly Eriksson
Theodore and Helen Fosberg
John Foss
Ernest and Linda Fosse
Robin and Robert Fossum
Luella Grangaard
Grondal Lodge 2-122
Rebecca and Steven Gunderson
Audun and Margaret Gythfeldt
Lizabeth and Kurt Halva
Hampton Roads Lodge 3-522
Dirk and Chrissa Hansen
Marie Hansen
Kaare Hansen
Thomas and Nancy Heavey
Karl and Dao Hella
George and Leslee Lane Hoyum
Gladys and Thomas Hyland
Kai Robert Johansen
Arnold and Ragnhild Johnsen
Keith and Karla Jorgensen
Florene and Myron Kallenbach
John and Lauren Knudsen
Paul and Ruth Kornbrekke
Kringen Lodge 4-025
Marit and Kjell Kristiansen
Shelley Ann Lane
Leif Erikson Lodge 1-32
Becky Lewis
Andrew Mathisen
Audrey McVean
Elaine Nelson
Svein Nilsen
Nor-Bu Lodge 3-427
Oslo Lodge 3-438
Barbara and Charles Olson
Greg Ovrebo
Christopher Pinkerton
Restauration Lodge 3-555
Nordis Riley
Robert and Sharon Rohrback
Gerald and Patricia Rowe
Betty and Dan Rude
Deanna and Robert Rumney
Audrey Severson
Solglimt Lodge 1-547
Marcia and David Sorenson
Southern Star Lodge 3-630
Glenn Stef
Erlene Stevenson
Gloria and Jon Tehven
Troll Lodge 3-476
Alice Vivian
Washington Lodge 3-428
Jerry and Susan Wright