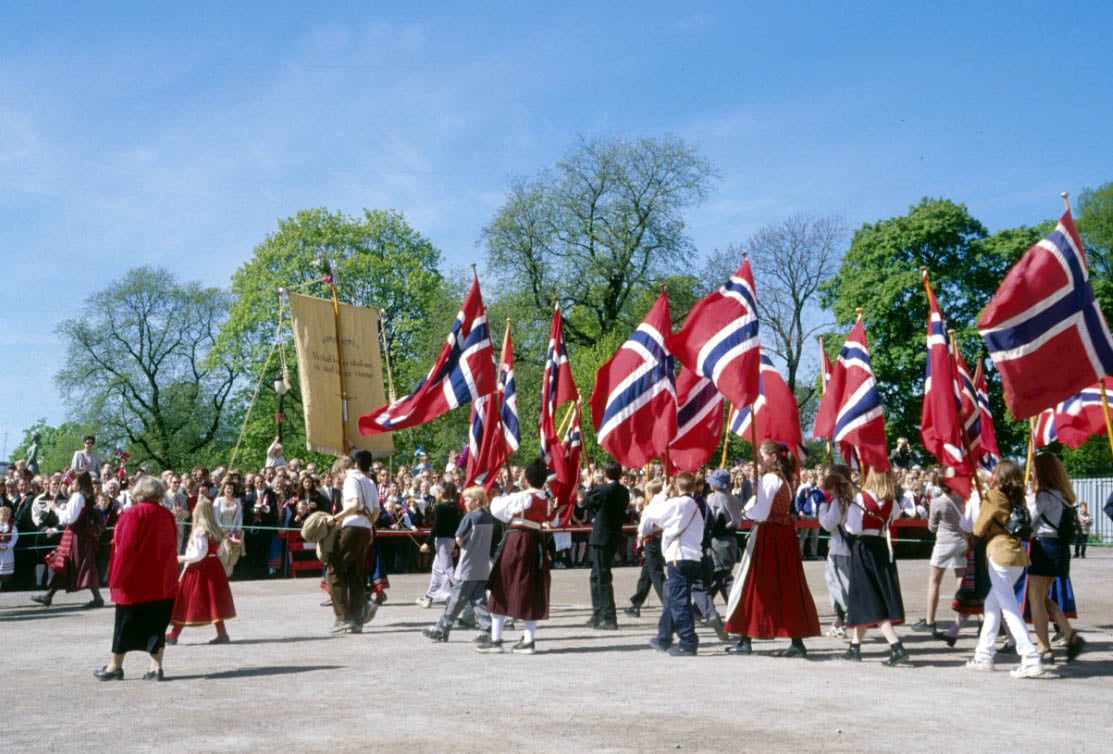 Syttende Mai is a celebration of Norwegian culture and community, and it is also a youth-centered holiday. While there are flag-filled parades in Norway, your lodge can find ways to celebrate Norwegian heritage on any scale. Here are some ideas to include in your Syttende Mai event:
Festive foods
Go classic: Serve hot dogs in lefse and consume as much ice cream and soda as you like
Get fancy: Host a brunch with gravlaks, cheese, smørbrød and waffles, and champagne or sparkling juice
Parade about
Host a parade, even if it's just through a park
Put on a bunad fashion show
Host a choir or band performance
Celebrate your heritage
Fly the Norwegian flag – the more, the better
Sing Ja, Vi Elsker Dette Landet and other Norwegian tunes
Present the history of the signing of the constitution
Have some fun
Take a quiz about Norway
Read facts about Syttende Mai
Learn some basic Norwegian phrases

Community focus
Plan a group volunteer activity
Organize a park cleanup day for all ages
Pass a resolution through your city to proclaim May 17th Norwegian Constitution Day (see p. 7)
While Syttende Mai is a day for fun and celebration, it's also a great day to showcase Norwegian pride in your community.
Does your lodge have an event planned? Be sure to add it to our events calendar at sofn.com/events and share it on Sons of Norway's Facebook page.
Still looking for special programming for Syttende Mai?
Contact Jana Velo, Culture Coordinator, at [email protected] for ideas to add a little extra Norwegian flair to your May lodge event!