Each month, "Ambassador's Insights" will address various topics facing modern Norway and the bilateral relations between Norway and the U.S. This article first appeared in Viking's February 2020 issue.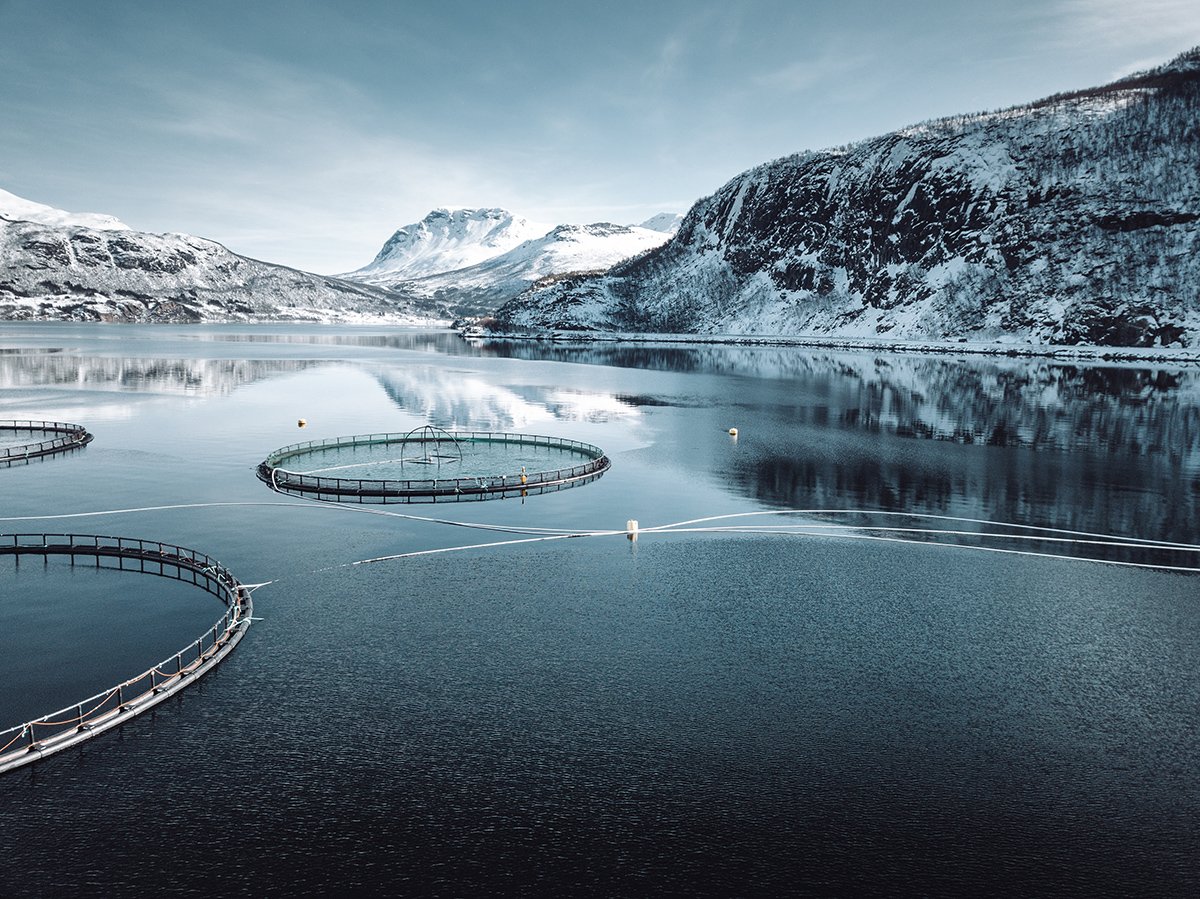 Imagine sitting on the ocean floor, surrounded by aquatic life. It is dim and dark, but the ocean light that shines in front of you draws you into a sea of wonders. You are beneath the surface, and this is your dining room. Here in Lindesnes, at the southernmost point of the Norwegian coast, is Under, the first underwater restaurant in Northern Europe and the biggest of its kind in the world. Half submerged into the sea, this architectural gem made by Norwegian architecture firm Snøhetta gives its visitors the unique opportunity to observe spectacular sea life while discovering different dishes from the ocean. Under is also going to be connected to an underwater laboratory, which will give marine researchers a new approach to study sea life more closely.
Fish and seafood have always been important parts of the traditional Norwegian diet. Throughout Norwegian history, people have made a living from the oceans. Fisheries have always been a central component of Norwegian business and industry, as you can find some of the richest fishing grounds in the world in Norwegian waters. The fisheries sector represents one of Norway's largest and most important export industries. Today, Norway is one of the largest seafood suppliers in the world, including both wild catch and aquaculture, and one of the largest exporters of seafood. On a daily basis, Norway serves 36 million meals of fish and seafood to the world, and the United States is among the largest consumers. Norwegian salmon represents the majority of those exports, accounting for approximately 76%. The Norwegian farmed trout is also a very popular fish among American consumers. They have also developed a taste for other species as well, including haddock, mackerel, cod, and the Norwegian king crab. It is easy to get access to Norwegian salmon, trout and other types of fish in grocery stores across the United States.
When looking at the future of Norwegian cuisine and seafood, the challenges related to oceans and climate change quickly come to mind. Covering more than 70% of the planet, the ocean provides food, energy and a means of transportation and trade. With a rising population on all continents, we need to make sure the ocean will continue to give. What is even more important is to ensure a sustainable and responsible use of the ocean. A healthy ocean is a wealthy ocean. The Norwegian government has launched an ambitious ocean strategy that includes both national and global efforts. It involves green technology, digitalization, innovative uses of marine resources, the fight against illegal fishing and plastic pollution, and much more.
Norway's Prime Minister Erna Solberg co-chairs the High Level Panel for a Sustainable Ocean Economy. The international panel consists of 14 heads of government, aimed at developing concrete and science-based solutions that countries can benefit from in their transition toward a sustainable ocean economy. The first scientific report focuses on the role of fisheries and seafood. With better management and technological innovation, the ocean could provide over six times more food than it does today—more than two thirds of the animal protein that will be needed to feed the future of our global population.
What will we find on our dinner plates in 50 years? I suspect we will have seen some shifts in our diet, and hopefully new ocean-based products that will be beneficial from both a public health and a climate perspective. Only our imagination sets limits.
About the Author
Ambassador Kåre R. Aas currently serves as Norway's Ambassador to the United States.
facebook.com/NorwegianEmbassyinWashington/