Historically in Norway, the 17th of May is a day filled with ceremonies, singing, dancing, parades and overall celebration. However, this year Norway's Constitution Day will be a bit different. Because of Covid-19, major events including Syttende Mai celebrations have been banned.
For many people waiting out the Covid-19 crisis from their homes, the sense of isolation and loneliness can be just as difficult to manage as their fears of the virus itself. To make matters worse, those most at risk of serious illness are often the most isolated—especially the elderly...
MONTHLY
VIKING MAGAZINE
Viking magazine reaches more Scandinavian-Americans than all newspapers and periodicals in this special-interest field combined. Every month Viking magazine is sent to Sons of Norway members people who are enthusiastic about their heritage, who are frequent travelers to Norway and other Scandinavian countries, and are regular consumers of Scandinavian goods.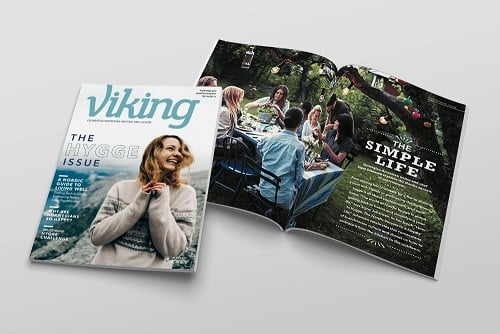 Learn Norwegian
Our short, online lessons are a great way to learn the Norwegian alphabet and numbers, plus phrases for everyday situations and specific activities. Members agree: Our language lessons work!
FIND AN
INSURANCE PROFESSIONAL
An Insurance Professional can meet with you to help you identify your needs and design a plan just for you to help reach your financial goals. Make your free financial review appointment today.
SIGN UP FOR
OUR E-POST NEWSLETTER
For all who embrace Norwegian culture and want to stay informed on the latest Sons of Norway offerings and announcements. With our monthly newsletter you'll stay in touch with your heritage and learn a bit about modern Norway.
Add family to your membership
Members in the U.S., Canada and Norway can easily add their family members to an existing Sons of Norway membership online.