This position is responsible for all risk selection activities, including the underwriting and approval of applications, working with Reinsurance companies, the Medical Director and various vendors used in the underwriting process.
Norwegian polar explorer Roald Amundsen hungered for ice-choked seas and desert places. He was driven by a passion for new knowledge. In leading the first expedition through the Northwest Passage, and then to the South Pole, Amundsen transformed science into a great adventure. And he left nobody indifferent.
MONTHLY
VIKING MAGAZINE
Viking magazine reaches more Scandinavian-Americans than all newspapers and periodicals in this special-interest field combined. Every month Viking magazine is sent to Sons of Norway members people who are enthusiastic about their heritage, who are frequent travelers to Norway and other Scandinavian countries, and are regular consumers of Scandinavian goods.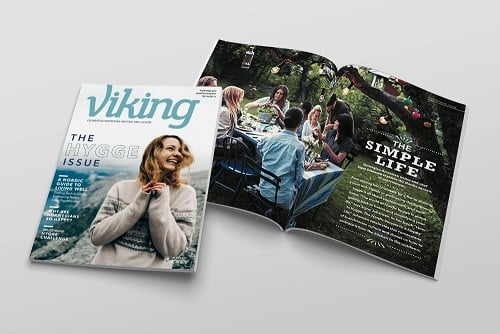 Learn Norwegian
Our short, online lessons are a great way to learn the Norwegian alphabet and numbers, plus phrases for everyday situations and specific activities. Members agree: Our language lessons work!
FIND AN
INSURANCE PROFESSIONAL
An Insurance Professional can meet with you to help you identify your needs and design a plan just for you to help reach your financial goals. Make your free financial review appointment today.
SIGN UP FOR
OUR E-POST NEWSLETTER
For all who embrace Norwegian culture and want to stay informed on the latest Sons of Norway offerings and announcements. With our monthly newsletter you'll stay in touch with your heritage and learn a bit about modern Norway.
Add family to your membership
Members in the U.S., Canada and Norway can easily add their family members to an existing Sons of Norway membership online.