It was an evening filled with celebration, toasts, rosemaling and lots of Norwegian food: On January 16, about 150 Sons of Norway members and prominent figures from the community gathered to commemorate our 125th anniversary.
Situated halfway between mainland Norway and the North Pole, the Svalbard Islands make up one of the world's northernmost populated areas. In recent years, they have gained some notoriety as the home of the Svalbard Global Seed Vault, where seeds from around the world are locked away in case of global catastrophe.
MONTHLY
VIKING MAGAZINE
Viking magazine reaches more Scandinavian-Americans than all newspapers and periodicals in this special-interest field combined. Every month Viking magazine is sent to Sons of Norway members people who are enthusiastic about their heritage, who are frequent travelers to Norway and other Scandinavian countries, and are regular consumers of Scandinavian goods.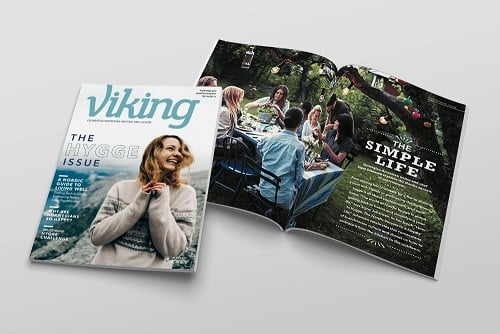 Learn Norwegian
Our short, online lessons are a great way to learn the Norwegian alphabet and numbers, plus phrases for everyday situations and specific activities. Members agree: Our language lessons work!
FIND AN
INSURANCE PROFESSIONAL
A Financial Benefits Counselor can meet with you to help you identify your needs and design a plan just for you to help reach your financial goals. Make your free financial review appointment today.
SIGN UP FOR
OUR E-POST NEWSLETTER
For all who embrace Norwegian culture and want to stay informed on the latest Sons of Norway offerings and announcements. With our monthly newsletter you'll stay in touch with your heritage and learn a bit about modern Norway, too.
New in the U.S.
It's easy to add a family member to an existing family membership, or upgrade to family membership from individual membership online.