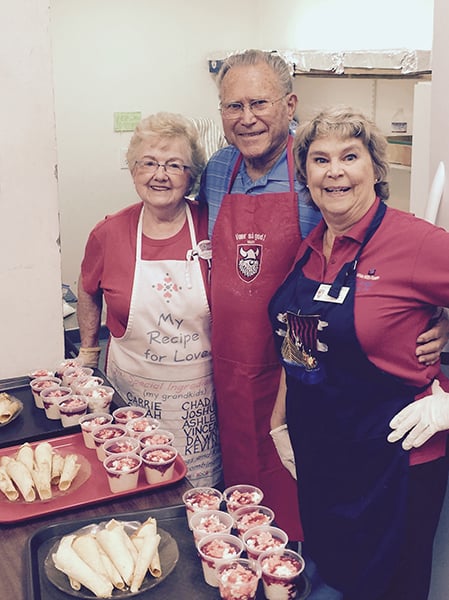 Sons of Norway membership benefits tout the three "Fs": Financial, Foundation and Fellowship. But don't forget the appeal of an important fourth "F" – FOOD! There's nothing quite like sharing our Nordic favorites – lefse, seafood, julekake and more—to make new friends.
A friendly meal and our traditional Norwegian Cooking cultural skills program may be all it takes to convince a prospective member to join us. One new member recently told us: There is something comforting about Norwegian meatballs, lutefisk, krumkakker, etc. Brings back wonderful memories of my childhood. I look forward to making new memories for and with my greatgrandchildren!!
Energetic recruitment pays off
More than 1,400 new members joined Sons of Norway in 2018. An extra "Congratulations!" to our recruiting members who received $25 gift cards in our April, May and June monthly recruiter drawings. Read more about the 2018 campaign goals and view detailed results by district and lodge.
Monthly Drawing Winning Members:
Lillian N., lodge 2-047
James H., lodge 4-524
David M., lodge 5-183
Tove-Lise M, lodge 6-048
Dixie T., lodge 2-004
Kathleen L, lodge 6-078
Carroll G., lodge 4-025
Lillian L., lodge 6-049
Sandra H., lodge 1-018
Gary G., lodge 2-015
Kae E., lodge 2-038
Dorothy F., lodge 4-603