Sons of Norway recently implemented a new, streamlined process for ordering supplies. This change applies to most supply orders, including Sports Medals and Cultural Skills pins, as well as general lodge supplies like table flags, placemats and napkins.
These supplies can now be easily ordered directly through our online lodge supply store. To order your supplies, simply head over to https://sofnlodge.logoshop.com/. You can also find this link in your member profile after logging in at sofn.com. (This link is ONLY for lodge supply items and is not the same as the public online store for general Sons of Norway merchandise.)
Once you're in the lodge supply store, select 'Products' from the main navigation bar. This will bring you to a listing of all items that are available for ordering. Select the item(s) you wish to order by clicking on the name or image. Items like pins are grouped by type. For example, the gangmerke pins (bronze, silver, gold and enamel) are all grouped together.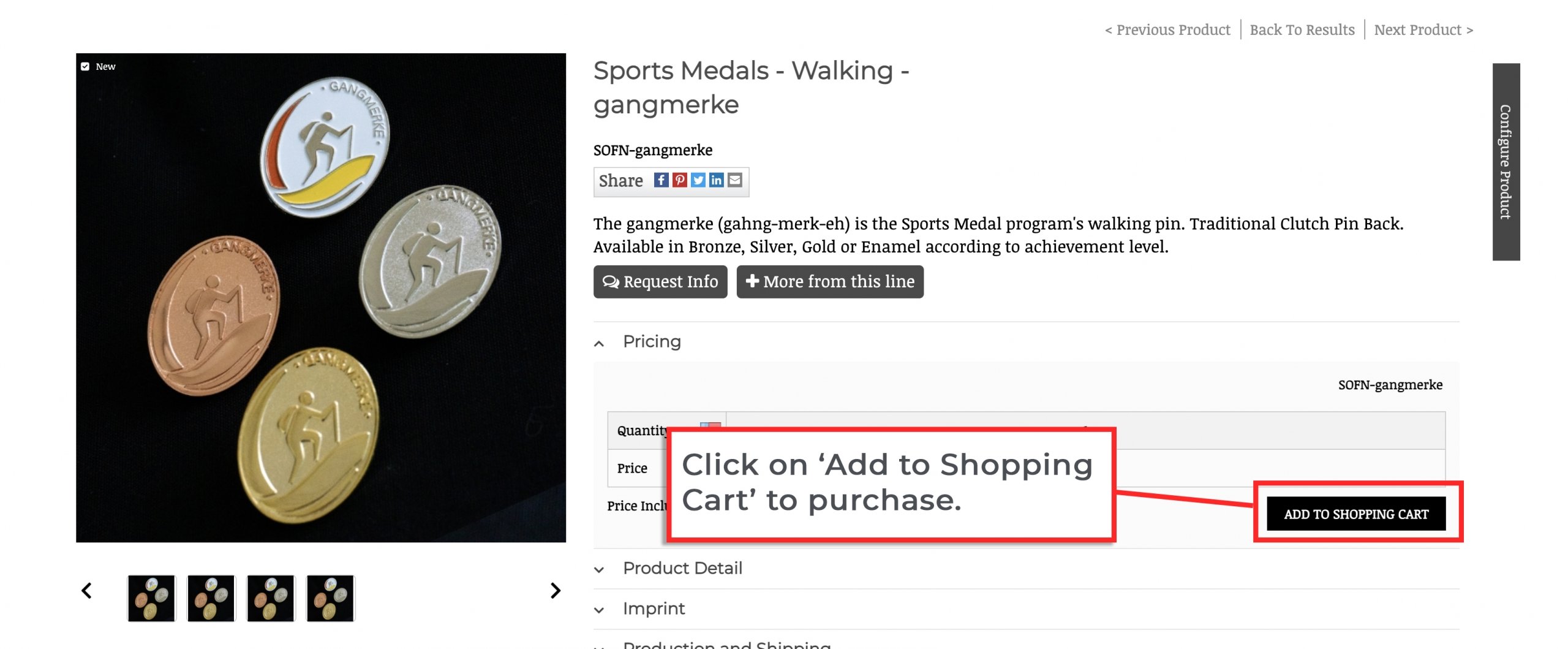 Once in the product description, select 'add to shopping cart.' From there you'll be brought to a page that will allow you to select quantities of the different types. Enter in your quantities and click on the 'checkout' button. This will bring you to the shopping cart and will show the items you just added. If you have more items to add, simply select 'continue shopping.' Otherwise, continue through the checkout process.
Please note that orders from the online store will appear on your credit card or bank statement under the name of our vendor, PHUSION, LLC.
Items available through the online store can no longer be ordered from headquarters. However, if you need to order an item that is not listed in the store, please contact [email protected] or call 612-821-4645.