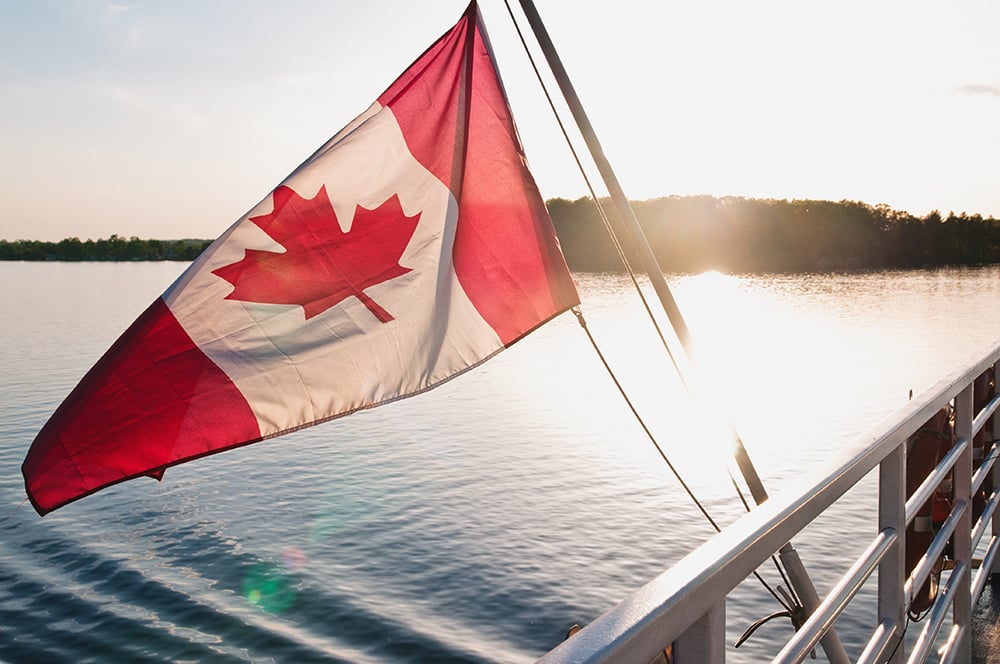 The second largest country in the world by area, Canada is home to more than 2,000 Sons of Norway members. Its unique combination of natural beauty and unusual history makes it a truly magical place. These illuminating facts about Canada will make you see the country in a whole new way:
Canada is home to 26 Sons of Norway lodges.
Canada has 20% of the world's fresh water.
Canada has the longest highway in the world: The Trans-Canada Highway covers an astonishing 4,860 miles.
Canada and Norway have a longstanding partnership. The two countries work together in many different fields including research and education, trade and industry, and security and peacekeeping.
The oldest rocks on Earth can be found in the Canadian Shield; they are about 4.28 billion years old.
The first Sons of Norway lodge in Canada was Sleipner Lodge in Vancouver, BC. It was founded in 1910.
Quebec manufactures more than 77% of the world's maple syrup.
Canada is ranked the most educated country in the world—more than 50% of the population has a post-secondary education.
Quebec City is the only walled city north of Mexico in North America.
Most Norwegian immigration in Canada took place from the mid-1880s to 1930.
"Hawaiian" pizza was actually invented by an Ontario man, not by the Hawaiians.
Canada is known for being one of the friendliest countries in the world.
Canada has around 2 million lakes—more than any other country.
The lowest temperature ever recorded in Canada was -81.4F (-63C).
Canadians consume more macaroni and cheese that any other nation.
There are approximately 500,000 Canadians who claim Norwegian ancestry.
Every Christmas, around one million letters are addressed to Santa Claus.
The biggest city in Canada is Toronto.
Canada is the world leader in mining uranium, which is used in nuclear power plants to produce electricity.
Sons of Norway International President, Ron Stubbings, resides in Canada.
Did we miss something? Comment below with an interesting fact about Canada!