Norway is a beautiful country with a long and interesting history. But in addition to its interesting history and reputation for being friendly, active, and spectacularly beautiful, Norway has some distinctively odd characteristics and traditions. Here are five intriguing, strange facts about Norway.
1. It is illegal to die in Longyearbyen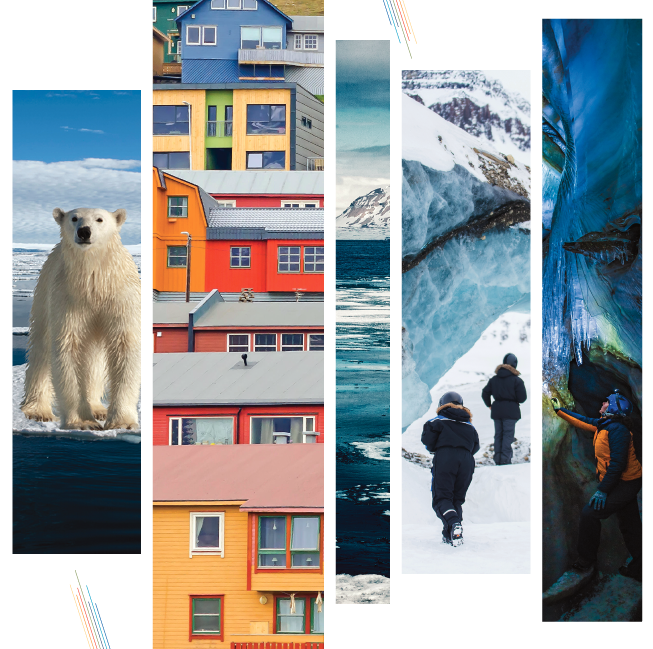 Longyearbyen; the largest city on Spitsbergen, the largest island on Norway's Svalbard archipelago; has banned death. If someone falls terminally ill on the islands, he or she will be sent elsewhere to die. This may sound heartless, but it's for good reason – the Svalbard archipelago is far north in the Arctic Circle, and experiences frost all year round. As a result, bodies buried there won't decompose. This means that residents can't bury anyone here. If someone dies on Longyearbyen without warning, their final resting place will be elsewhere.
2. The Norwegian King's Guard features a king penguin
Sir Nils Olav has been the Norwegian King's Guard's mascot since the 1960s. When Lieutenant Nils Egelien visited the Edinburgh Zoo in Scotland he found himself drawn to the penguins there. Shortly afterward, he arranged for the King's Guard to adopt a king penguin. Nils Olav I started as a lance corporal and earned a promotion each time the King's Guard visited Scotland. After Nils Olav I died in the late '80s, another penguin took his place, name, and rank. In 2008, Nils Olav II was knighted. The current holder is Nils Olav III.
3. A Norwegian invented the cheese slicer
Thor Bjorklund invented the cheese slicer in the 1920s after getting frustrated with attempting to make neat slices of cheese with a regular knife. Bjorklund was a carpenter, and he drew inspiration for his cheese-slicer design from his woodworking tools. When his standard knife didn't work, he tried out different tools in his workshop. When his wood planer worked well, he drafted the tool many use today. His cheese slicer was easy to use and worked for many different kinds of cheeses, and as a result, little of the original design has changed. If you've ever used this nifty device, thank Norway!
4. Ikea beds, wardrobes, and hall furniture are named after places in Norway
Yes, Ikea is a Swedish company, but it still has a fondness for its Scandinavian cousins. The company's founder, Ingvar Kamprad, is dyslexic. When he was coming up with names for his company's furniture, he found that naming them after existing words and places made them easier for him to identify and, as a result, Ikea beds, wardrobes, and hall furniture are all named after places in Norway. But Norway isn't the only country Kamprad used for inspiration: Ikea sofas, coffee tables, media storage cabinets, and bookshelves are named after places in Sweden; dining tables and chairs are named after places in Finland; and its carpets are named after places in Denmark. Other Ikea products are named after everything from berries to birds.
5. Norway rocks the Winter Olympics
In many ways, Norway's victories at the Winter Olympics are hardly a surprise. After all, the country receives a huge amount of snowfall and has a long winter season. Norwegians also have a unique bond with nature, known as 'friluftsliv'. However, the degree to which Norwegians dominate cold-weather sports is still astonishing. Norway is the unquestionable champion of the Winter Olympics, having won over 329 gold, silver, and bronze medals over the history of the Olympics. Furthermore, Norway has won the most number of gold medals over the history of the Olympics, with 118 gold medals. The US comes in second, with a total of 96 gold medals. Suffice to say, Norwegians rock the Winter Olympic events.
---
Want to learn more about Norway and its peculiar history and traditions? Head out on a voyage of coastal Norway with Hurtigruten.
Hurtigruten's Classic Coastal Voyages
One Hurtigruten journey will provide a thousand experiences. Sons of Norway members receive a 5% discount off the voyage fares for the Classic Coastal Voyages shown below, with daily departures in 2017 and 2018.
* Prices are per person, based on double occupancy, in an inside cabin, in USD, and valid for new retail bookings only. Offer is capacity controlled, and is subject to withdrawal at any time without notice. This discount can be combined with other offers such as our 1893 Ambassador's loyalty program discount of 5% for guests who have traveled with Hurtigruten before.
To learn more:
Call 888-387-3758 and mention code: NORGE