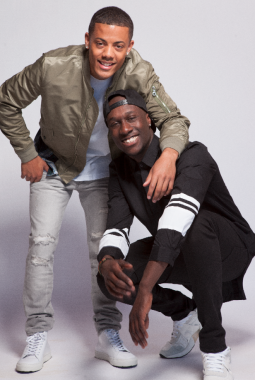 This spring, Viking magazine had exclusive access to interview Norway's hottest music exports, Nico & Vinz. The duo skyrocketed to fame with the release of their song, "Am I Wrong," when it released in the United States last summer. Since then, they've burned up the Billboard charts, released their first full-length album, "Black Star Elephant" and toured the world. Their songs blend pop, reggae, hip-hop and their African roots with positive messages about life, love and identity. Not since a-Ha in the 1980s has a music group from Norway made such a splash on the American music scene.
Check out their story in Viking's August 2015 issue. Want to see Nico & Vinz perform live? Keep in an eye out for their upcoming tour dates. On September 11, they will perform at the Ohio River Sternwheel Festival.
For all the latest updates on Nico & Vinz, check them out on Facebook, YouTube,Twitter and Instagram.