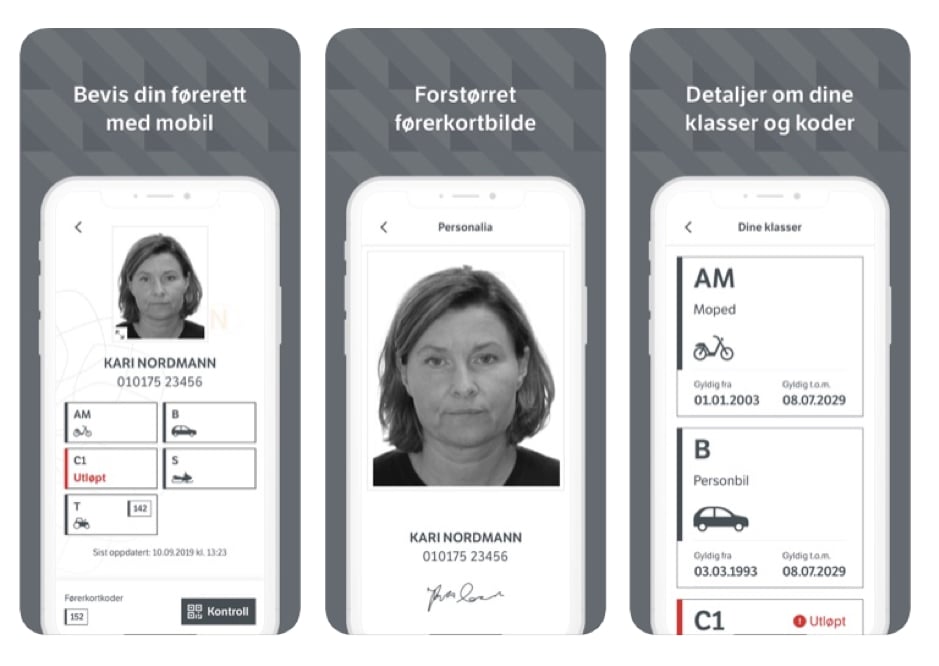 In October, the Norwegian Public Roads Administration (NPRA) launched an app to replace traditional driver's licenses. The app, Førerkort (or Driving License), allows users to display their ID digitally. Residents of Norway who already have a valid Norwegian license can simply download the app and digitally display their license on their smart phone. There is no longer a need to carry around a physical license when driving.
Since its launch, the app has proven to be extremely popular with Norwegians. NPRA reported that by 7:30 a.m. on launch day, 230,00 people had already downloaded the app. By 9 a.m. that number reached over 300,000 which proved to be too much for the app to handle. Many users received a message saying "service temporarily unavailable," and had to wait to download the app at a later date.
The digital driver's license is considered a valid form of ID when asked by traffic police, and it serves as proof of the right to drive. However, there is no requirement for residents to download or use the app. NPRA cautions drivers that if they choose to use the app, they must have enough battery life on their phone for the duration of their trip and the screen must be readable.
As of today, the app is only considered a valid ID when drivers are stopped for inspection by traffic police, but it could be implemented by other organizations in the future. It is only valid in Norway, so drivers crossing the border into Sweden will still need to carry a physical ID card. Other countries in Europe are said to be researching the use of similar apps. The app can be downloaded for free via the Apple Store, Google Play or on the NPRA's website.