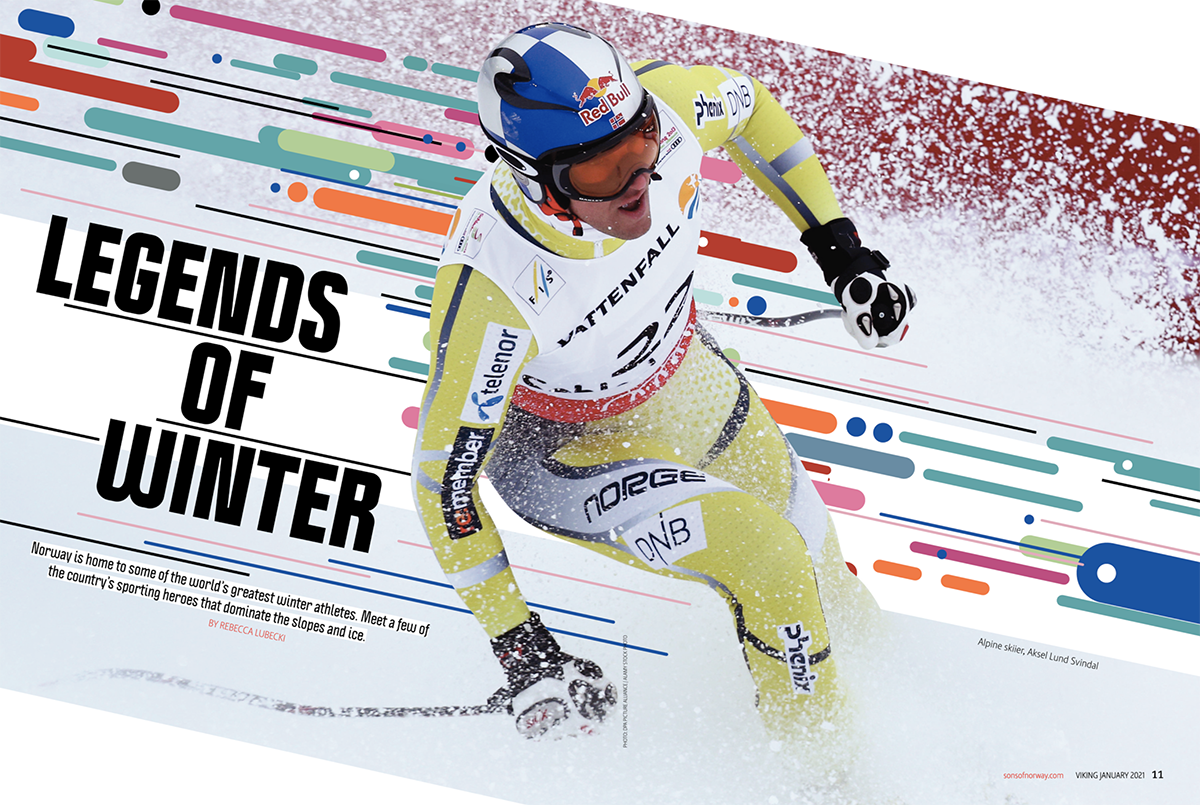 With its snowy climate and ample trail access, Norway is an ideal place for athletes to train and excel at winter sports. The country is home to some of the world's greatest winter athletes. Did you know that Norway has won more medals than any other nation since the first Winter Olympics in 1924? In the January issue of Viking magazine, meet some of the country's sporting heroes that dominate the slopes and ice. Here are three more to keep an eye on.
At the age of 4, Silje Norendal strapped on her first snowboard and never looked back. These days, she is turning heads on the international stage. In 2014, Norendal won a gold medal at the Winter X Games in Aspen before heading to the Olympic Games in Sochi, where she competed in the ladies' slopestyle event. Norendal has won four X Games gold medals and is known for her stylish riding and jumping skills. The talented athlete is one of the Top 20 X Games Snowboarders of All-Time.
Mats Zuccarello started ice skating on the ponds near Oslo as a child. At age 18, he made his Norwegian hockey league debut, followed by time playing on the Swedish Elite League. He represented Norway at the Vancouver Olympics and soon caught the attention of National Hockey League (NHL) teams. The New York Rangers signed Zuccarello in 2010. Currently, he is only one of eight Norwegians to play in the NHL. Today, the 33-year-old is a talented passer for the Minnesota Wild. Zuccarello is also committed to giving back in his native Norway. The Zuccarello Foundation supports grass roots sports in Norway.
Johannes Høsflot Klæbo, 24, is Norway's new cross-country ski phenomenon. His grandfather gave him his first pair of skis for Christmas at the age of 2. Now, the Trondheim native is a superstar athlete. At age 21, Klæbo won three gold medals at the Olympics in PyeongChang in 2018, making him the youngest Olympic champion in his sport. And he's garnering international acclaim for his other accomplishments. He's the youngest male to win the FIS cross-country World Cup, the Tour de Ski, a World Championship event and an Olympic cross-country ski event.