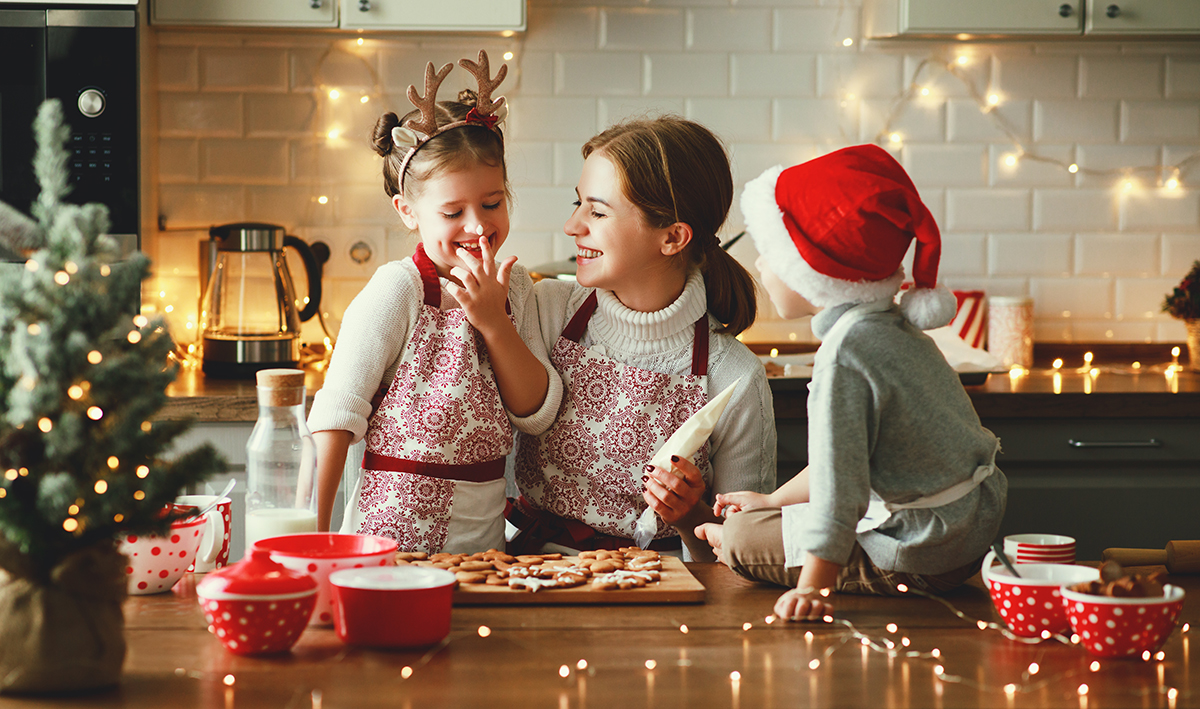 Christmas, known as jul in Norway, is a magical time. Norwegians enjoy getting into the spirit of Christmas, or julestemning, with loved ones.
Christmas has been observed by the people of Norway's since they converted to Christianity around 1000 to 1100 AD. Previously, there had been a midwinter celebration of jul or jòl to celebrate the harvest and coming spring. Many of today's Christmas customs have roots in those pre-Christian winter celebrations.
As Norwegian immigrants came to North American in waves during the 19th and early 20th centuries, they continued to celebrate with their familiar Christmas customs. Foods and traditions "from home" were passed down through generations in the new land, even as Christmas customs in Norway continued to evolve.
Today in Norway, you'll hear holiday greetings of God jul or Gledelig jul. And it's common to get together and share a friendly dinner called a julebord with friends or coworkers prior to the holiday. Many local Sons of Norway lodges in Norway and North America enjoy celebrating with an annual julebord.
Here are a few unique Norwegian Christmas traditions to enjoy:
Decorate your home to create a cozy feel. Use candles, along with fresh fir or pine boughs. You can also hang a sheaf of wheat or oats outdoors for the birds.
As tradition goes, many Norwegians bake no fewer than seven varieties of cookies or pastries in the weeks leading up to Christmas Eve. These often include pepperkaker (gingerbreads), goro (waffle cookies), berlinerkranser ("Berlin wreath" butter cookies) and sirupsnipper (syrup snaps). A holiday bread called julekake, made with raisins, candied citrus peel and cardamom, is also popular. You can find more recipes in your favorite Scandinavian cookbook, or in the Sons of Norway online recipe box.
You may also want to make a batch of lefse. There is some debate over which is better, potato lefse or lefse made without potatoes—both are served in Norway. And the debate continues, as there are myriad ways to serve lefse: topped with butter only, with butter and white or brown sugar, filled with jam or even rolled up with lutefisk inside. Just remember, when it comes to lefse, there are no bad choices!
On December 23, known as lille julaften (Little Christmas Eve), Norwegian families typically decorate the juletre (Christmas tree). You can follow their lead and adorn its branches with handmade heart-shaped baskets, lights, strings of small Norwegian flags, and figures made from straw.
Relax by watching popular Norwegian Christmas movies like Reisen til Julestjernen (Journey to the Christmas Star). It's shown by the Norwegian Broadcasting Association (NRK) every year. Or check your favorite streaming service for Norwegian offerings, such as Hjem til Jul (Home for the Holidays) and many others.
Curl up with your favorite comics. For two centuries, Norway has had a tradition of releasing julehefter, or Christmas booklets, in late November. These days there are around 50 Christmas comics or booklets on the market, with some titles surpassing 150,000 copies sold.